Harichandana Vemireddy, DMD (Dr. Chandu)
Dr. Chandu Vemireddy graduated in India with her Bachelor of Dental Surgery Degree in 2004. Then, in 2011, she obtained her Doctor of Medicine in Dentistry with high honors from Goldman School of Dental Medicine in Boston University. She attends regular continuing education courses and has been practicing in the area since 2012. She is also a member of the American Dental Association and has advanced training in radiology, Invisalign® and nitrous oxide sedation.
Her goal as a dentist is to provide comfort while performing quality dental care. She understands that each patients' needs are different and lets that understanding guide their course of treatment. Dental treatment can be very nerve-wracking for individuals, so Dr. Chandu always aims to make her patients feel at ease.
Dr. Chandu has been married 14 years and has two sons, ages 11 and 6. Together, her and her husband enjoy attending their sons' events, including soccer, karate and music. She also enjoys listening to music, spending time with her family, cooking and having family movie nights.
Meet Our Team
Helping you feel comfortable and cared for during your time with Dr. Chandu is our team's ultimate goal at Trinity Dental Care. We are also able to help you schedule your appointments, understand your treatment options and maximize your insurance benefits. Please call our office at 972-394-5200 to schedule your appointment for dental care in Carrollton, Texas. and see below to learn more about our team members.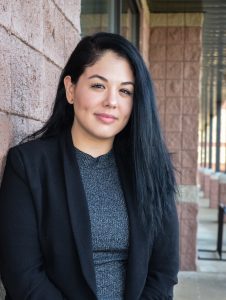 Mary Alba– Lead Registered Dental Assistant
Mary has been with our office since 2014 and is currently attending University of North Texas and majoring in biology. Every day, she ensures our patients feel welcome and comfortable once they are seated. She also educates patients about their dental health and truly enjoys working with our patients and staff.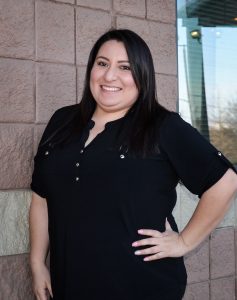 Yvonne Ramirez- Financial Coordinator
We have had Yvonne as part of our team since 2011. Yvonne graduated from High-Tech Institute in 2008 and looks forward to furthering her career in business management. She educates our patients about their insurance benefits and wants to help them understand that an investment in their oral health is very important for their overall health. Yvonne enjoys seeing our patients walk out with BIG smiles and feels like we are all family. Outside of the office, she enjoys photography and anything crafty and loves spending time with family and friends. She also adopted her puppy, Wrangler, a Boston Terrier who loves to play outside and learn new tricks.